Custom Sheepskin Motorcycle
Seat & Backrest Covers on a
2006 Harley Davidson
Electra Glide Ultra Classic
HD Road Zeppelin Air Seat
owned by Ron S.
from Las Vegas, Nevada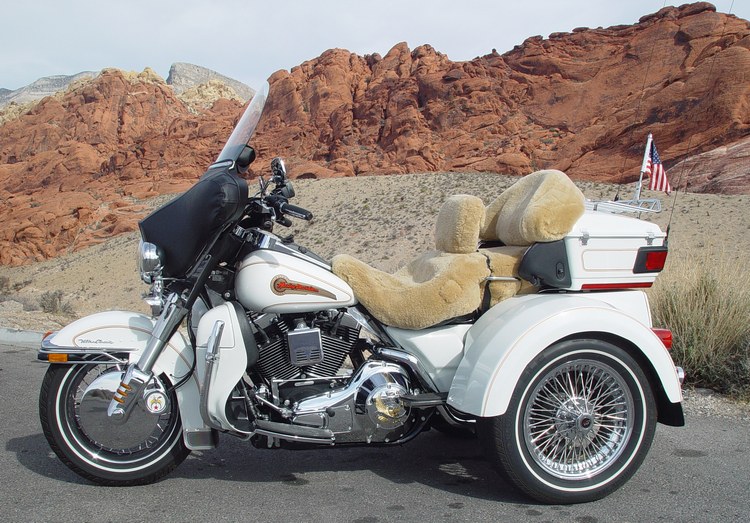 "Hey ~ Attached is a recent photo that is long overdue... Sorry, but I hope you can use it somewhere in your advertising.
Here in Las Vegas the temperature gets 100+ during July and August, and those darn Harleys just heat up like crazy (and it's no fun riding when your sitting in a puddle of sweat). For overall comfort year-round, the sheepskin cover is the only way to ride. My wife has commented that the back seat is a lot more enjoyable than what it used to be. I agree with her.
Thanks for the great job, it looks and fits real well."
Please scroll down and take a look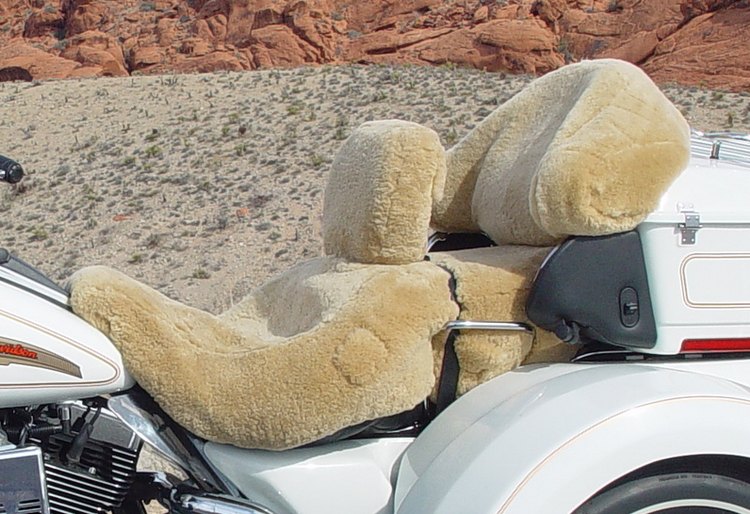 Use The Big Buttons Below To Cruise Around Our Online
Motorcycle Seat Cover Store
Or Use The Smaller Buttons Further Below To Travel Anywhere In Our Store










THE BLACKSHEEP TRADING COMPANY
Store Location: Route 3, Bar Harbor Road, Trenton, ME 04605
Mail Order: 727 Bar Harbor Road,
Trenton, ME 04605
tel. 207-664-7474
Outside Maine: 800-715-5262
e-mail: info@blacksheeptrading.com

© Copyright 2005 — Black Sheep Trading Company
---