Custom Sheepskin Motorcycle
Seat Cover & Backrest Covers
on a
2005 Honda Gold Wing 1800
with Hartco aftermarket seat
& backrests
owned by Brad E. from Utah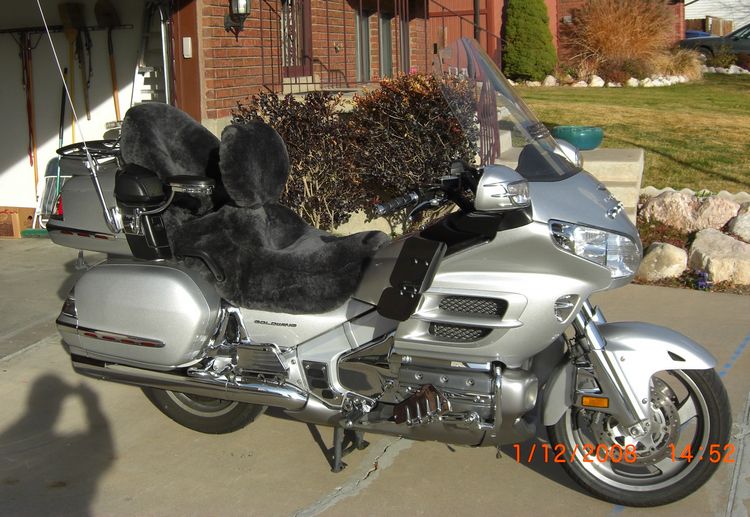 Brad E. sent us these pictures of his new seat and backrest covers
a few weeks after he received them. He didn't tell us how he liked them though,
so when we were making this page we called him up.
By that time the covers had about two years of use and he said they were still going strong.
Please scroll down and take a look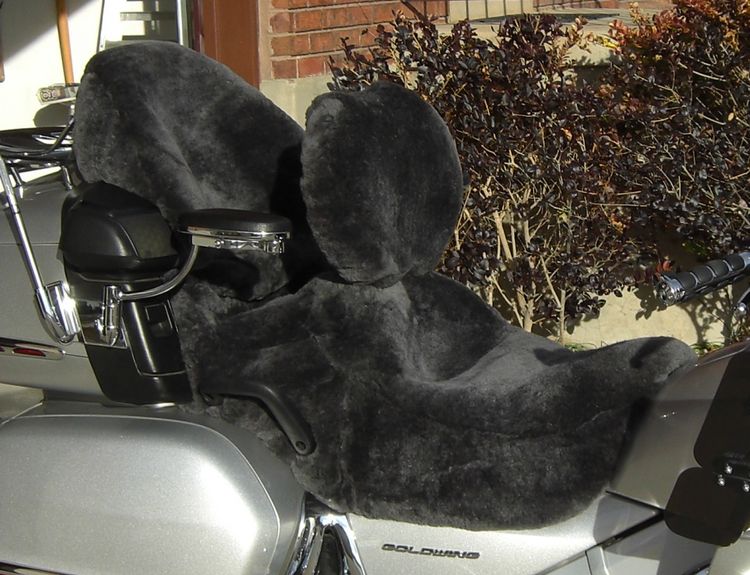 He has told a lot of people about us and the benefits of riding on sheepskin.
Thanks Brad! Good work!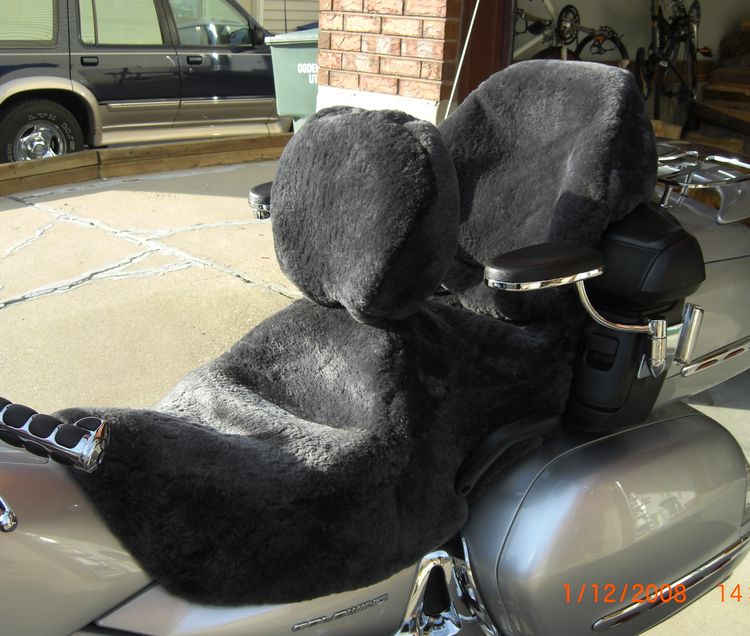 Use The Big Buttons Below To Cruise Around Our Online
Motorcycle Seat Cover Store
Or Use The Smaller Buttons Further Below To Travel Anywhere In Our Store










THE BLACKSHEEP TRADING COMPANY
Store Location: Route 3, Bar Harbor Road, Trenton, ME 04605
Mail Order: 727 Bar Harbor Road,
Trenton, ME 04605
tel. 207-664-7474
Outside Maine: 800-715-5262
e-mail: info@blacksheeptrading.com

© Copyright 2005 — Black Sheep Trading Company
---