Custom Sheepskin Motorcycle Seat Cover
2003 Yamaha Road Star Silverado
owned by Beth & Gene Webber, from
Belfast, Maine
Please scroll down and take a look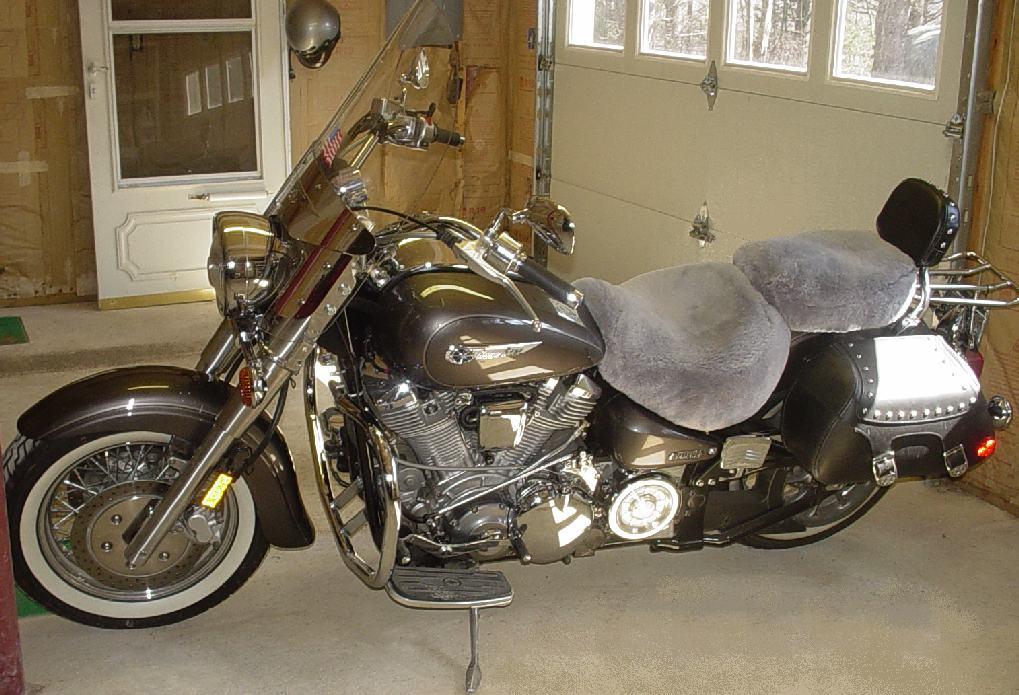 Beth and Gene met us in January 2006 at the Saracens Motorcycle Club Swap Meet, in Augusta, Maine. Wanting a more comfortable ride, he ordered a Custom Sheepskin Motorcycle Seat Cover for his 2003 Yamaha Road Star Silverado. When it was ready, we took the day off and delivered it to his home in Belfast. March in Maine isn't motorcycle riding weather but Gene is thinking about riding in ease on his new Sheepskin Motorcycle Seat Cover when the warmer days come.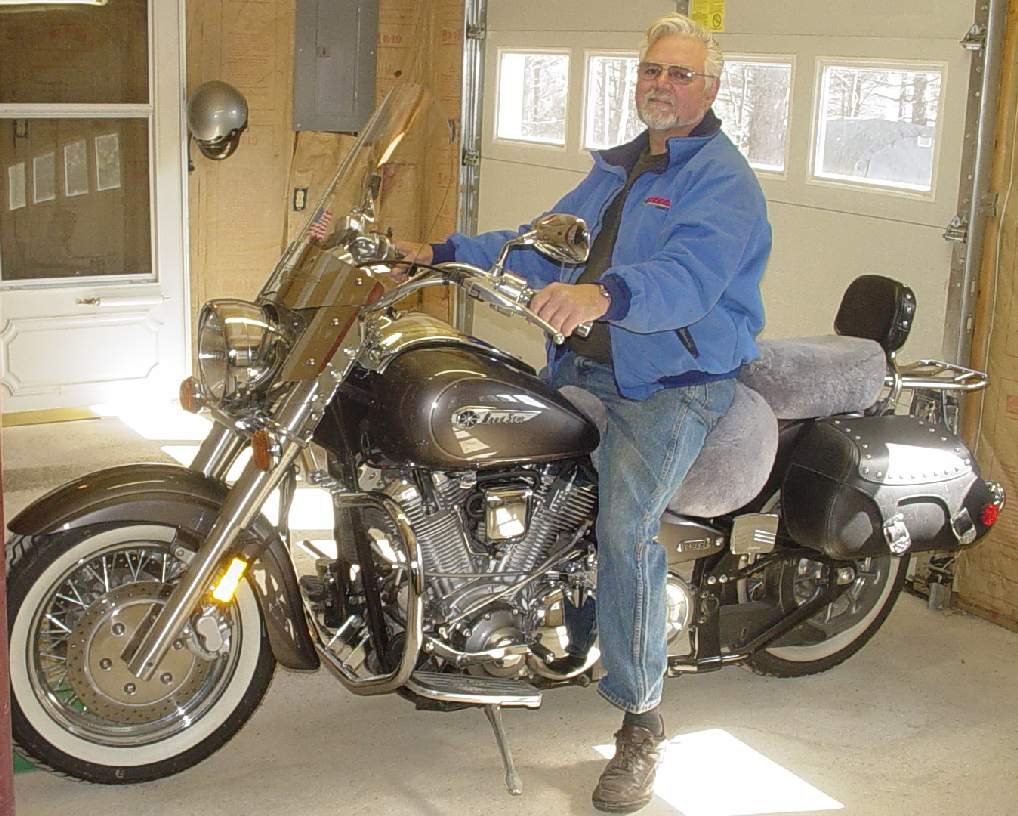 Please scroll down and take a look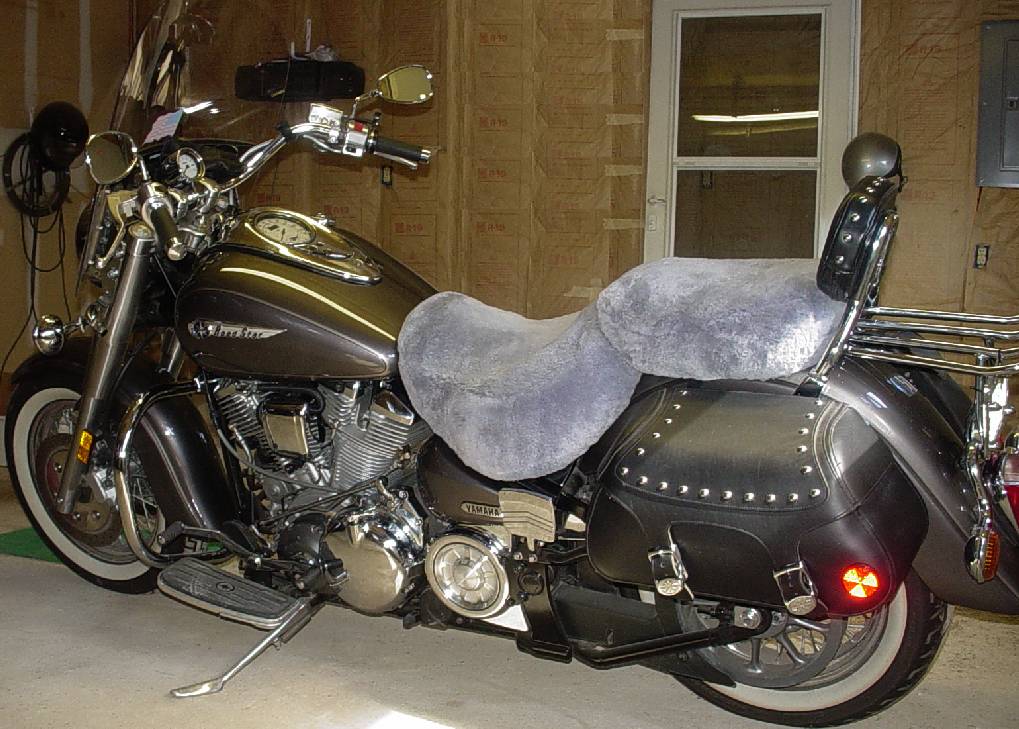 Here's a Couple Closeup Shots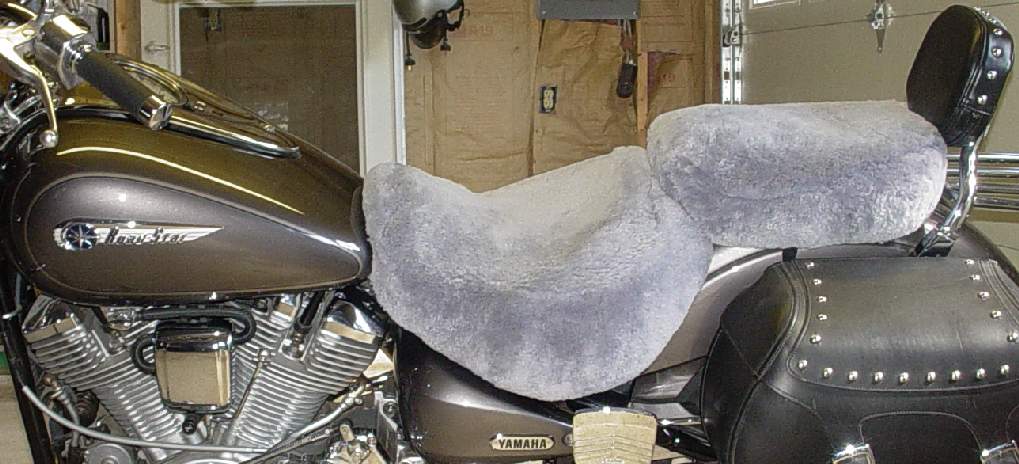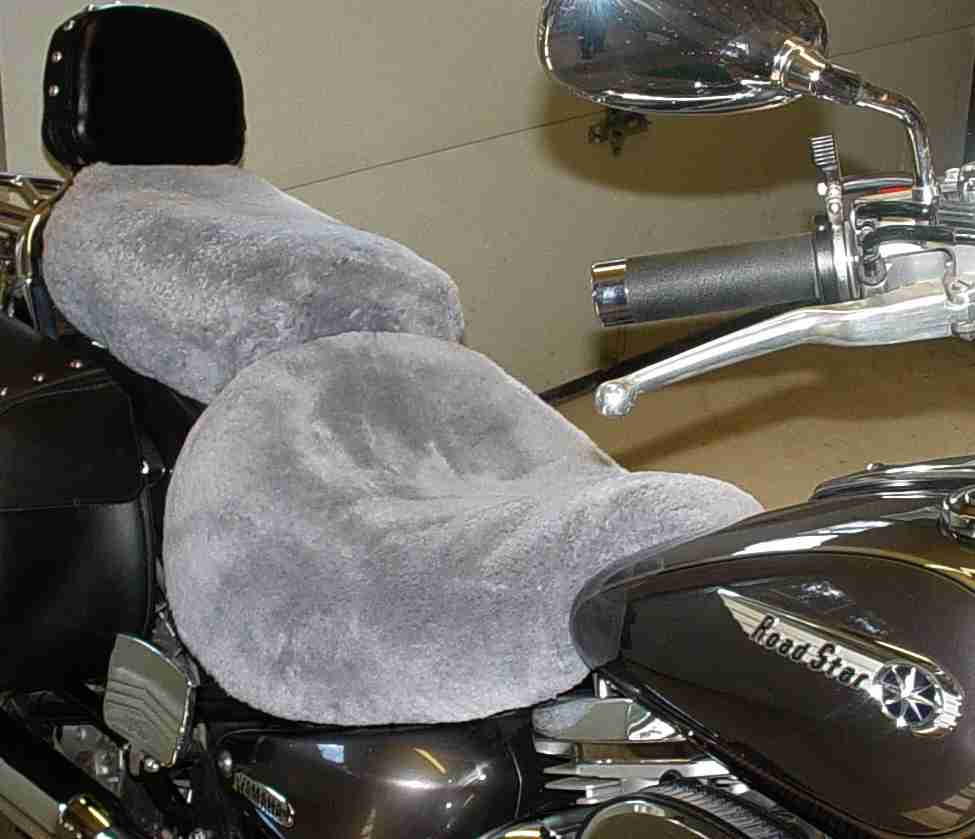 You can bet Gene and Beth will be heading out that garage door
once warm days arrive in Maine!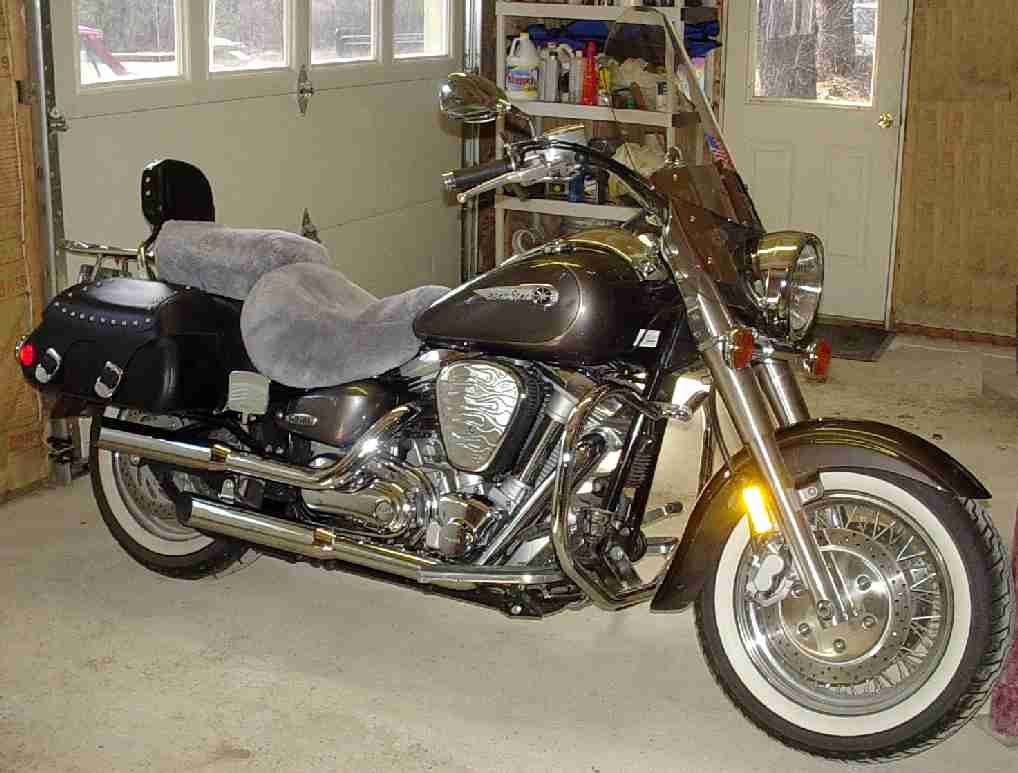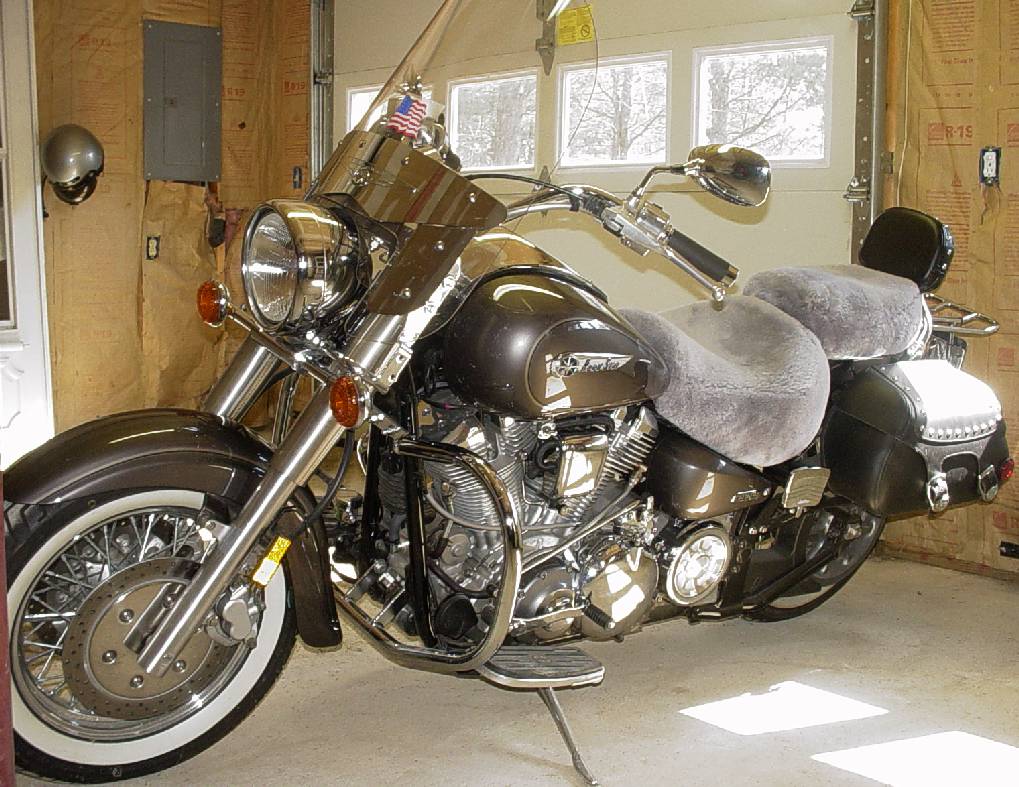 Use The Big Buttons Below To Cruise Around Our Online Motorcycle Seat Cover Store
Or Use The Smaller Buttons Further Below To Travel Anywhere In Our Store










THE BLACKSHEEP TRADING COMPANY
Store Location: Route 3, Bar Harbor Road, Trenton, ME 04605
Mail Order: 727 Bar Harbor Road, Trenton, ME 04605
tel. 207-664-7474
Outside Maine: 800-715-5262
e-mail: info@blacksheeptrading.com

Celebrating Years in Business
© Copyright 2005 — Black Sheep Trading Company
---