Custom Motorcycle Seat Cover on
2001 Honda Goldwing 1800GL
owned by Frank and Terry Norwood, Manchester, ME
Please scroll down to see a lot more!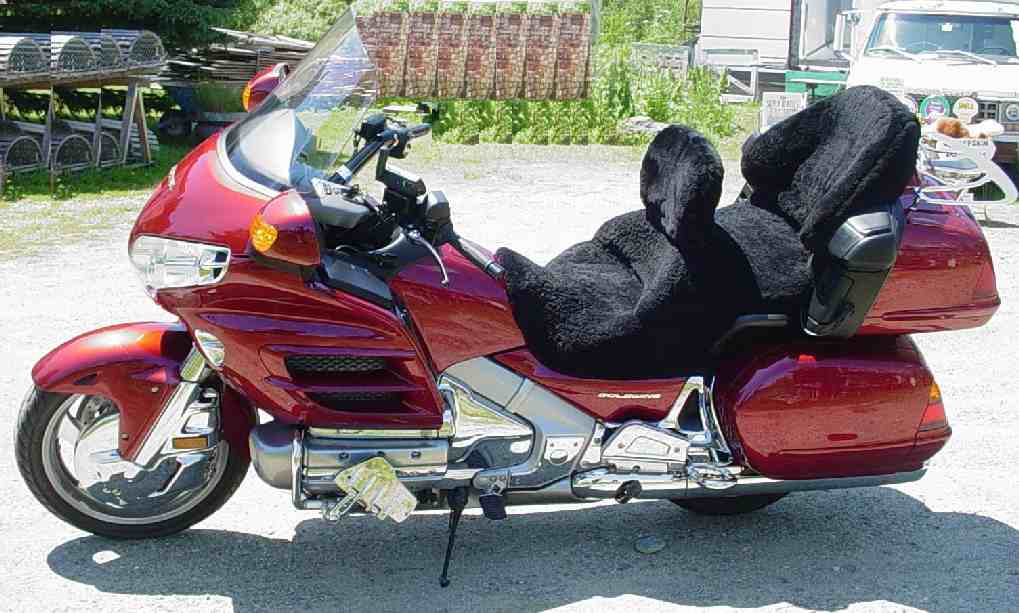 Frank and Terry Norwood came in for a Sheepskin Motorcycle Seat Cover to put on their 2001 Honda Goldwing 1800GL before a vacation trip they were planning. They left on a Custom Sheepskin Seat Cover for a cross country trip visiting the National Parks of the Western U. S.
Click any picture below to see bigger pictures of their trip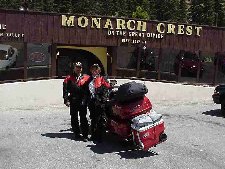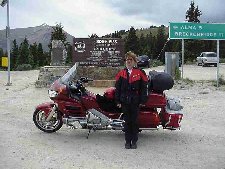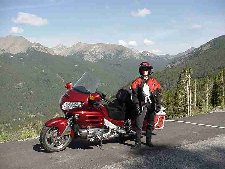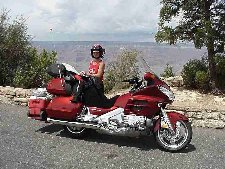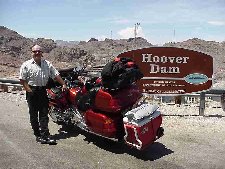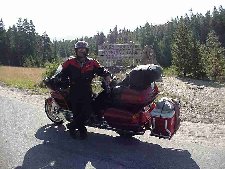 For their trip, they bought only the Custom Sheepskin Seat Cover.
When they came home to Maine, we received the following e-mail.
September 05, 2004
…We just got back from our trip. 8700 miles cross country. We installed the seat cover before we left and it helped tremendously. We were much more comfortable, especially in the hotter climates. We also installed an air cushion underneath the cover for added benefit. The new seat cover looks and feels great. Will send you some photos of the seat alone as soon as we can. Thanks for all your help.
Sincerely,
Frank & Terry Norwood
We made Custom Sheepskin Backrest Covers for his Utopia Rider's Backrest and the stock Honda Passenger's Backrest.
Please scroll down and take a look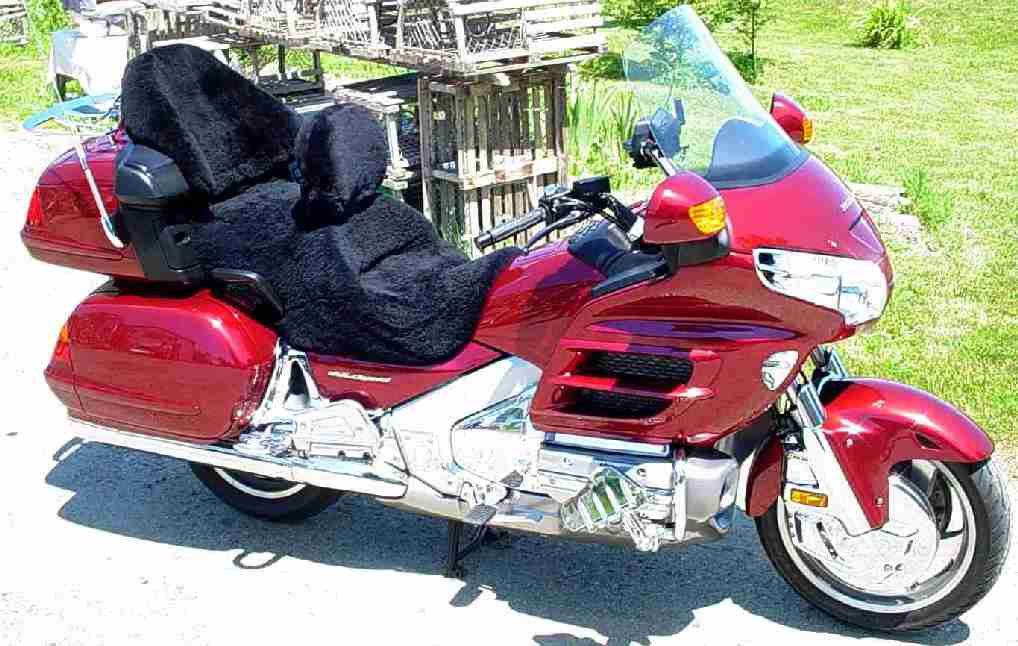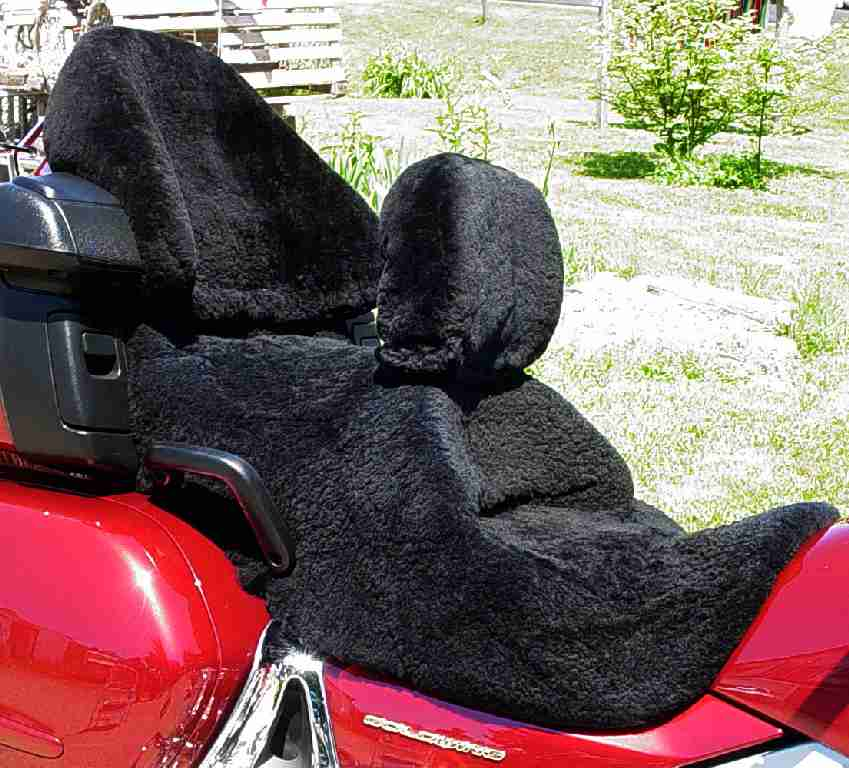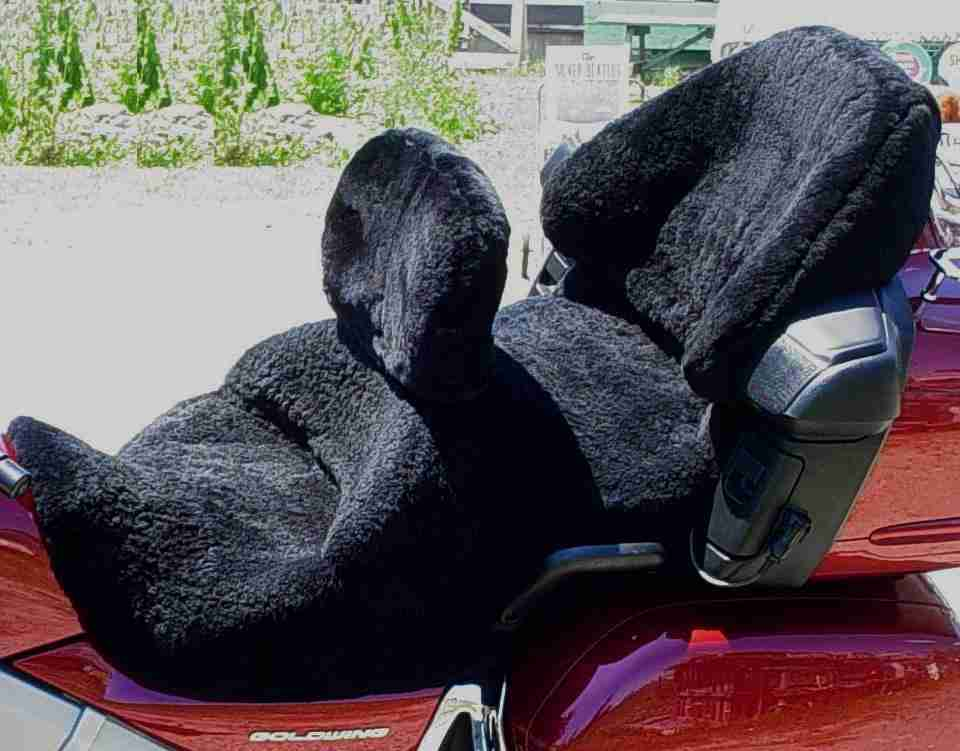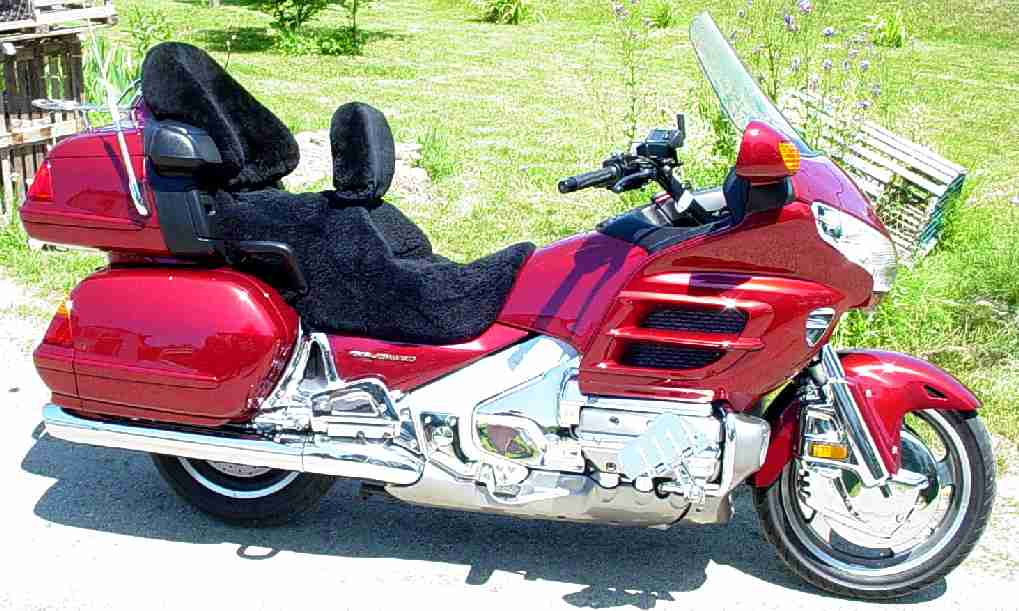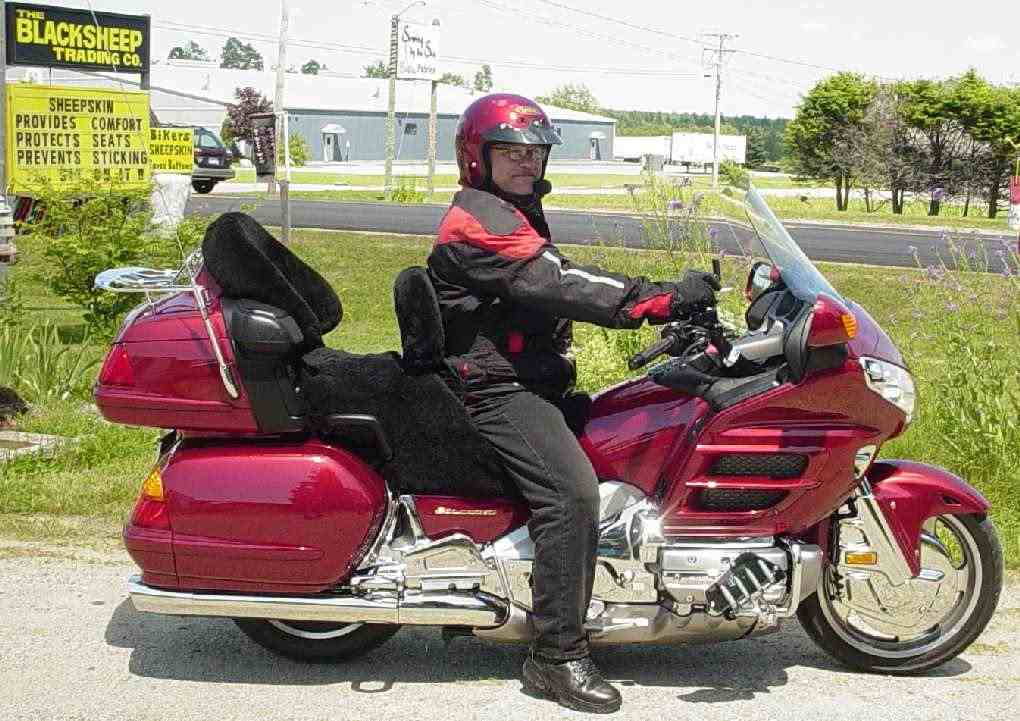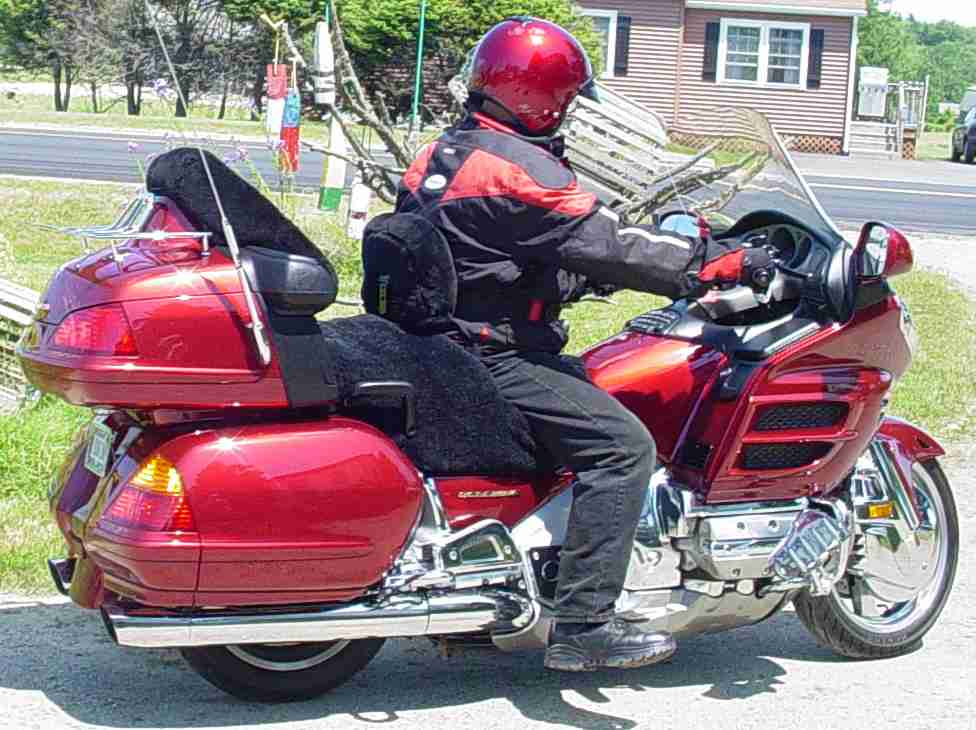 Use The Big Buttons Below To Cruise Around Our Online Motorcycle Seat Cover Store Or Use The Smaller Buttons Further Below To Travel Anywhere In Our Store













THE BLACKSHEEP TRADING COMPANY
Store Location: Route 3, Bar Harbor Road, Trenton, ME 04605
Mail Order: 727 Bar Harbor Road, Trenton, ME 04605
tel. 207-664-7474
Outside Maine: 1-800-715-5262
email: info@blacksheeptrading.com


---
Sitemap