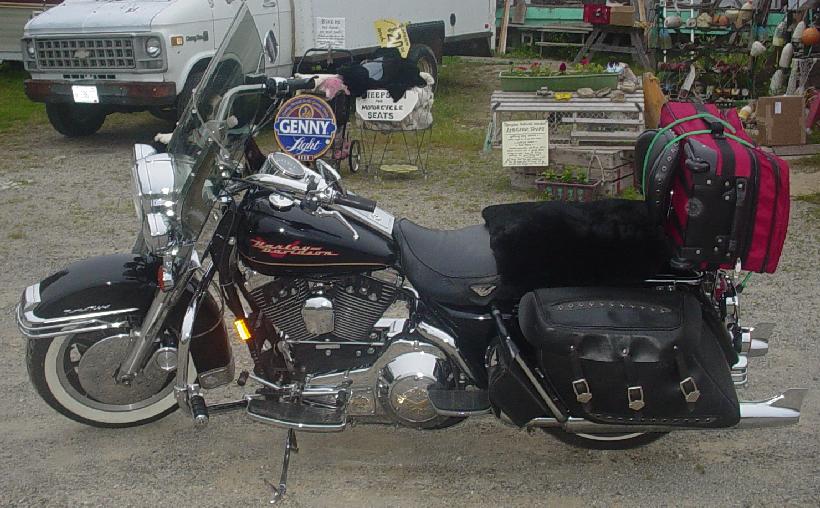 Emily & Dr. Steve came to Maine on vacation from Utah.
When they stopped in our store they were on a
1996 Harley Davidson Road King.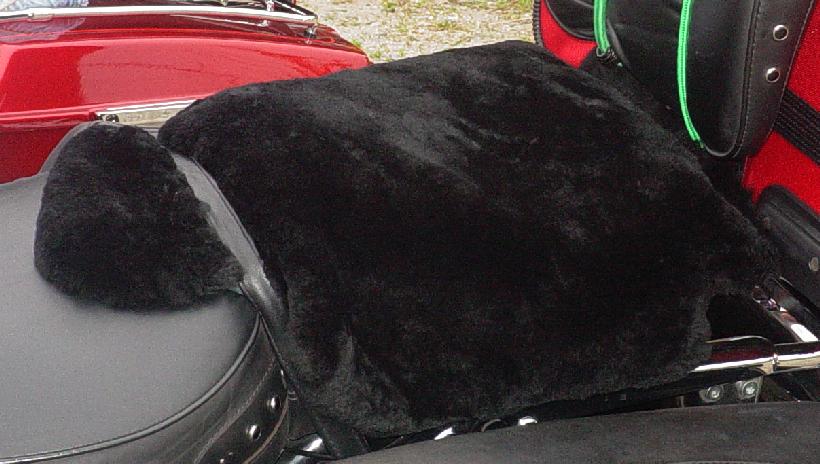 Emily picked out a
Short Wool Black Sheepskin for her half of the seat.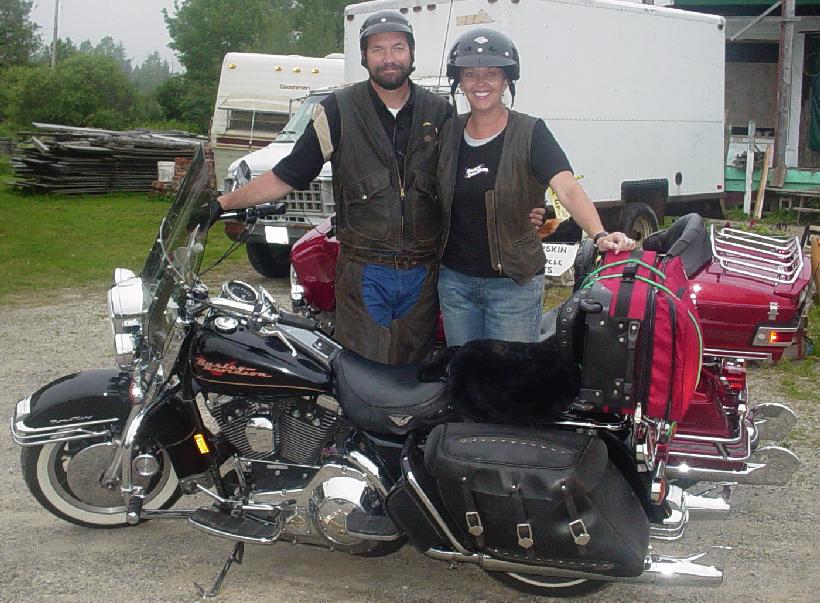 Steve may be a doctor, but he is not a proctologist or he would
have bought a piece of Sheepskin for his part of the seat also!

Use The Big Buttons Below To Cruise Around Our Online Motorcycle Seat Cover Store Or Use The Smaller Buttons Further Below To Travel Anywhere In Our Store













THE BLACKSHEEP TRADING COMPANY
Store Location: Route 3, Bar Harbor Road, Trenton, ME 04605
Mail Order: 727 Bar Harbor Road, Trenton, ME 04605
tel. 207-664-7474
Outside Maine: 1-800-715-5262
email: info@blacksheeptrading.com