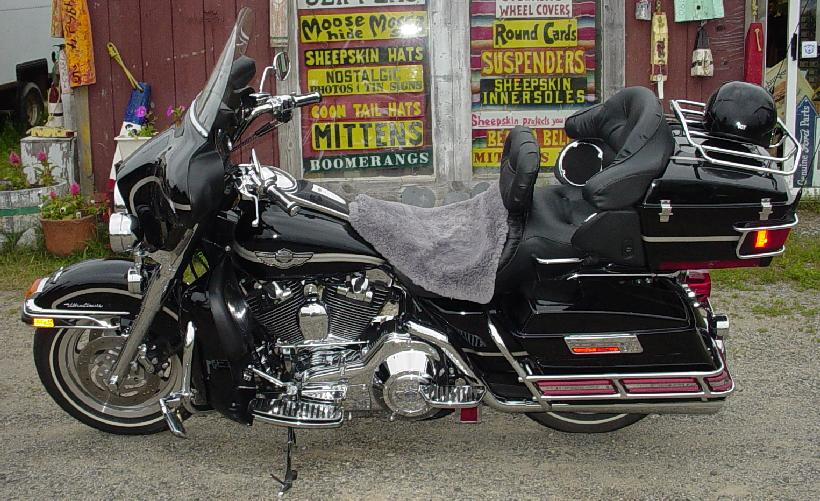 This 2003 Harley Davidson Ultra Classic brought
Patty & Gary Long here from Leechburg, Pennsylvania.
They drove out with Sally & Ron Denham, &
Maureen & Bob McClain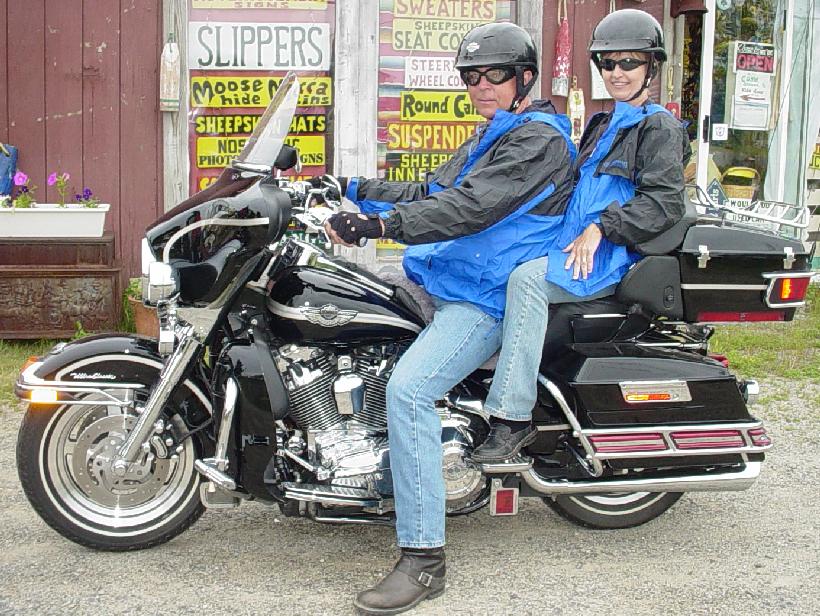 They bought a piece of Blue-Gray Short Wool Sheepskin
but only enough to cover half the seat.
They will be fighting over it before they get home!

Use The Big Buttons Below To Cruise Around Our Online Motorcycle Seat Cover Store Or Use The Smaller Buttons Further Below To Travel Anywhere In Our Store













THE BLACKSHEEP TRADING COMPANY
Store Location: Route 3, Bar Harbor Road, Trenton, ME 04605
Mail Order: 727 Bar Harbor Road, Trenton, ME 04605
tel. 207-664-7474
Outside Maine: 1-800-715-5262
email: info@blacksheeptrading.com