Dan Ivers from Boston, Mass. & Shelly Ott
from Old Town, Maine, pulled in on a 2001 HD Heritage Softail.
They already had a Sheepskin on their seat!
We said what the heck are you stopping here for !?!?
Just to have your picture taken - we took it anyway!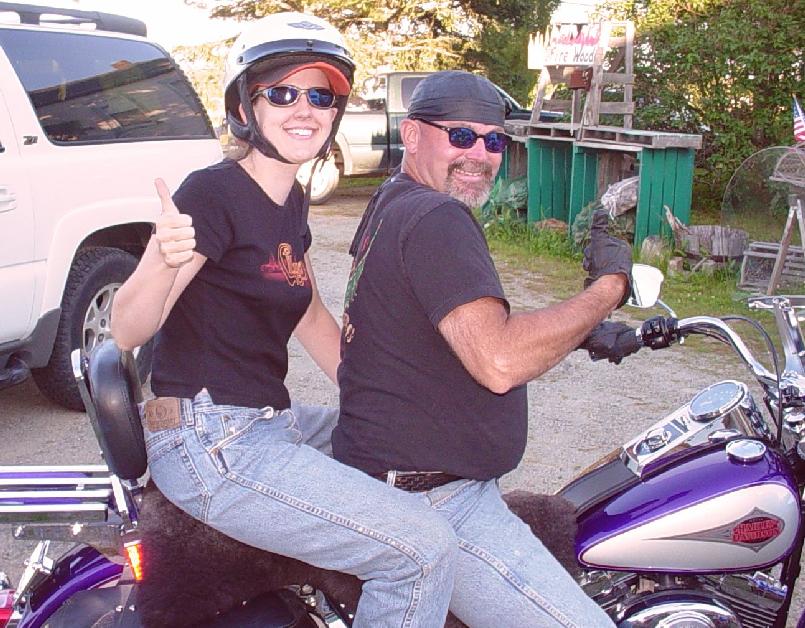 Use The Big Buttons Below To Cruise Around Our Online Motorcycle Seat Cover Store Or Use The Smaller Buttons Further Below To Travel Anywhere In Our Store













THE BLACKSHEEP TRADING COMPANY
Store Location: Route 3, Bar Harbor Road, Trenton, ME 04605
Mail Order: 727 Bar Harbor Road, Trenton, ME 04605
tel. 207-664-7474
Outside Maine: 1-800-715-5262
email: info@blacksheeptrading.com