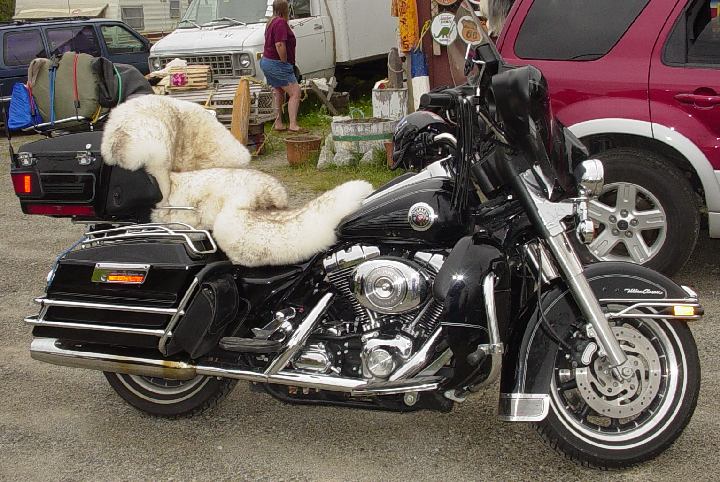 Joy & Danny J. Vans came all the way up from
Sardis, Mississippi on their 2004 Harley Davidson Ultra Classic.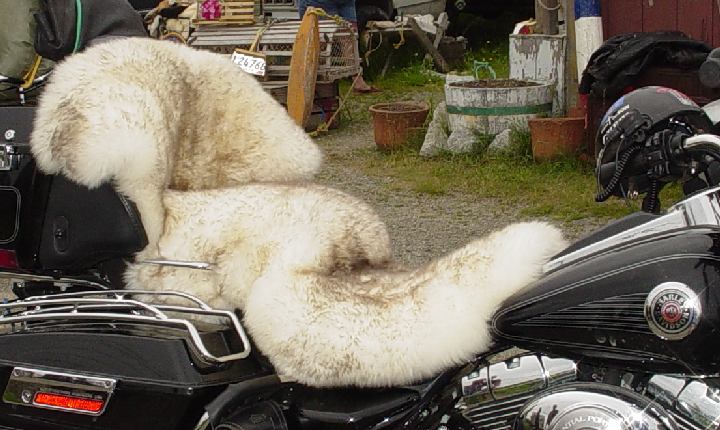 They put a big Gray Tipped Long Wool Sheepskin on the seat.
It was big enough to go up the backrest.
They'll be smiling like that all the way home!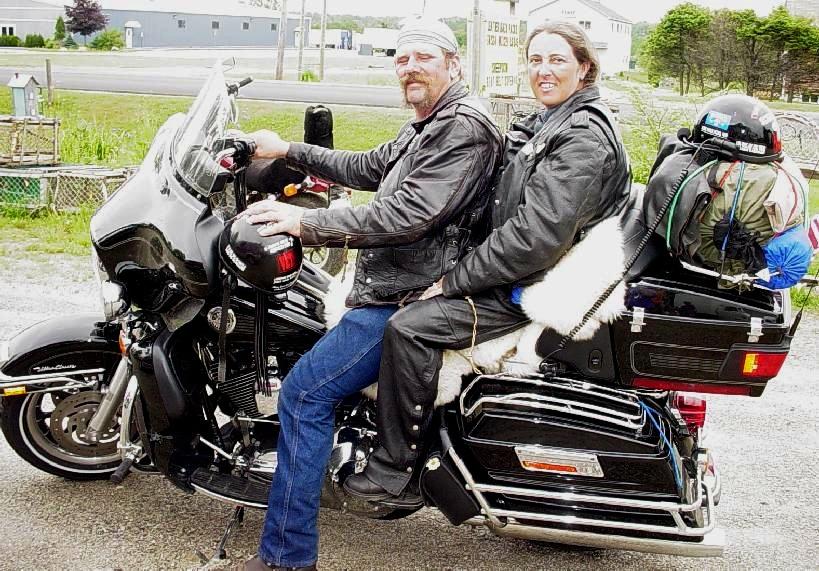 Use The Big Buttons Below To Cruise Around Our Online Motorcycle Seat Cover Store Or Use The Smaller Buttons Further Below To Travel Anywhere In Our Store













THE BLACKSHEEP TRADING COMPANY
Store Location: Route 3, Bar Harbor Road, Trenton, ME 04605
Mail Order: 727 Bar Harbor Road, Trenton, ME 04605
tel. 207-664-7474
Outside Maine: 1-800-715-5262
email: info@blacksheeptrading.com